Ladies and gentlemen, I'm not usually the type to run around the yard like a clucking chicken, but today I have a really exciting announcement to make, because two legends of Progressive Psytrance (In retrospect, I allow myself to call it that now, even though it was "only" declared as Trance at psyshop.com at that time), has returned – Dieter Gerbe and Marc Engemann aka Element. And who does not remember this classic track?
And so I may already at this point reveal the answer to the question of what becomes of something good when it has time to mature for many years: Something really manifold extraordinary! Having gained so much experience over the years and equipped with new tracks that could fill three albums, they present their new project Transform and get active support with Stefan Hendrichs. Full of self-confidence, they don't just want to pour their music into the large pool of streaming platforms, but invite their listeners to their own one. For free or for a fee – that's entirely up to the listener. To give you a little taste of what's in store, Transform even had their own video produced for one of their tracks.
What finally convinced me, however, is the fact that they have kept their trance and spirit inside. And you know what I mean, when you listen to this:
You can experience this and much more on Transform's new portal. Even downloading the tracks for remixing is possible. A visit there will be more than worth it. I can promise that.
But now the whole story again from the beginning for the old hands and the latecomers, who are interested more deeply in the things around Psytrance. Because I met up with the guys from Transform for an exceptionally nice and cozy chat on a Sunday evening during a video call to find out who and what exactly Element was, why they suddenly disappeared from the scene, what they've been up to all these years and what's luring them back on the dance stage now.
As almost suspected on my part, for the immersion and production of this kind of music belongs a certain intial experience. And so I was hardly surprised when Marc Engemann told me that he was incredible electrified by the sound of Roland TB-303 basslines (like the Chicago crowd in the Warehouse from DJ Pierres Acid Tracks) when he went to his first Lunatic Sky Dance Party at the legendary club Grube near Winterberg / Sauerland in Germany the early 90s. Since that moment it was clear for him where the musical journey should go, after he had taken his first steps with Amiga computer, tracker and EBM music as an adolescent. Together with his then-companion Linus Wessel (aka Tarsis with Sebastian Krüger) they released their first EP as Acid Ocean in 1995. In 1998 he released a single together with Martin Schoenauer as Human. Their track PSI could be found on the sampler The Psychedelic Experience by the label Chakra with other artists like X-Dream, Electric Universe, Sun Project and others.
It was DJ Juan Casa (Hansi) who introduced Dieter Gerbe and Marc Engemann to each other and was largely responsible for the formation of Element and their first release Cold Cut on the Goa-Head Volume 9 sampler in 1999 followed by the single Akasha, on which Dieter already showed the versatility of a real drummer with the use of abundant percussion grooves. He enriched the project not only with his organic drumming, but also with his many years of experience as a professional musician, working in the studio as well as on stage, not only for country greats like Tom Astor.
With the first album, produced one year later and released from Global Trance Network (motherlabel: Nova Tekk), Element hit the jackpot with tracks like Willkomen, The Crow and Feel, which were not only played up and down at the parties I attended at the time, but Element could now be heard at numerous festivals worldwide. Tobias and Daniel Sun were involved as co-producers, Sebastian Krüger (aka SBK), who designed the cover and contributed to the arrangement of Willkommen and Dirk Draeger, who sang the vocals and played the guitar also on stage. So one was in the best of company. These days the Element studio in Medebach / Sauerland was one of the hubs of the central German psytrance music scene with many international guests. Certainly another plus point that helped to gain success was the aspect that Element came as a real band and performed live.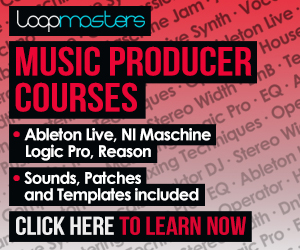 The almost same team produced the follow-up album Full Moon (2002) only two years later released by Sprit Zone Recording and another two years later the album Alteration (2004) on Sebastian Krügers label Avalanche. So it's all the more surprising that the combo disappeared from the scene a short time later. As life sometimes goes, Marc Engemann had to take care of important family matters that no longer allowed him to continue touring and living the lottery musician life ;). But just because of that, you don't have to become a complete bourgeois! You can go about your duties and calmly develop your new musical ideas, let them mature and bring them to perfection.
As a former resident DJ of the club Grube and local music creator, Stefan Hendrichs (Nine) was already well known in the Sauerland Goa scene, which then led to the first live projects with Dieter Gerbe in 2012 (You can also find many more details about the band on their website) . After another eight years of maturation the reunion with Marc Engemann and their new project Transform can finally be presented to the world. Without big frills, but with a natural and authentic emotionality and spirit, carried by analog sounds and organic rhythms while reflecting contemporary events, Element returns as Transform with a wide spectrum of hypnotic electronic dance music for ears, mind, hearts, hips and feet. :)
Many greetings and best wishes for your new project from my side to Transform. Thank you so much for your time and the insights. Please subscribe to my newsletter for further articles, essays and musical analyses regarding Psytrance.